Shopping Cart
Your Cart is Empty
There was an error with PayPal
Click here to try again
Thank you for your business!
You should be receiving an order confirmation from Paypal shortly.
Exit Shopping Cart
A Naturopath that can come to you!
| | |
| --- | --- |
| Posted on July 12, 2017 at 6:40 PM | |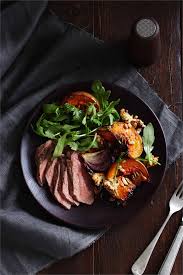 Ingredients:
600g rump steak
800g pumpkin, cut into large chunks
1 1/2 tbsp olive oil
100g feta cheese
3 tsp balsamic vinegar
3 tsp toasted pine nuts
Dressed rocket leaves, to serve
Method:
Preheat oven to 180 degrees.
Place pumpkin and onion into a large roasting tray and toss with the oil. Season with pepper and bake for 30 minutes or until soft. Crumble the feta cheese and sprinkle the vinegar on top and bake for a further 20minutes or until the cheese and vegetables are nicely coloured. Sprinkle with pine nuts.
Preheat a frying pan or chargrill to moderately hot. 
Rub the meat with some olive oil and season well with salt and pepper. Cook for 2 minutes on each side or until cooked to your liking. Set aside to rest for 5 minutes, covered loosely with foil.
Slice the meat and serve with the baked pumpkin and some dressed rocket leaves
| | |
| --- | --- |
| Posted on July 12, 2017 at 6:30 PM | |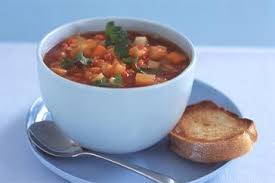 PREP TIME: 5MINS
COOK TIME: 30 MINS
SERVES: 4
Ingredients:
2 teaspoons of coconut; avocado or oil of your choice
450g pkt soup mix
1 garlic clove, crushed
800g canned diced tomatoes 
3 cups (750ml) vegetable stock (preferably made from scratch to reduce salt intake)
1/2 cup (115g) red split lentils
Salt and freshly ground pepper, to season
Coriander sprigs, to serve
Method:
Heat oil in a large saucepan over a medium heat. Add the soup mix and cook until softens slightly. Add garlic and cook for 30 seconds
Add the tomatoes, stock and lentils and bring to the boil. 
Reduce heat to medium-low and simmer uncovered for 15-20 minutes or until the lentils are tender.
Season with salt and pepper
Ladle into serving bowls. Top with coriander sprigs. Serve and enjoy
| | |
| --- | --- |
| Posted on July 12, 2017 at 12:00 AM | |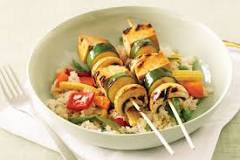 Ingredients:
8 button mushrooms, halved
2 Zucchinis, cut into 2cm pieces
300g firm tofu, cut into 16
200ml teriyaki and roasted garlic marinade (can make from scratch to make healthier)
Bamboo skewwers
Method:
Soak bamboo skewers in water for 20 minutes to avoid burning during cooking
Thread mushrooms, zucchini and tofu (alternating each) onto skewers
Place prepared kebabs into glass dish. pour teriyaki marinade over kebabs and refrigerate for 20 minutes
Heat barbeque or grill plate over a medium heat. Place kebabs onto hot plate or grill. Turn kebabs to ensure even cooking. Cook for 5-10minutes. Drizzle kebabs with any remaining marinade and serve with brown rice.
| | |
| --- | --- |
| Posted on July 10, 2017 at 11:20 PM | |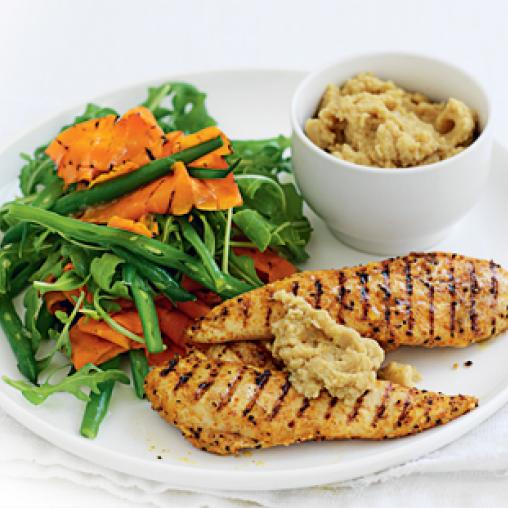 Serves: 4
Time to make: 20 mins
Full ingredient List:
2 x 400g no added salt chickpeas, drained and thoroughly rinsed
1/2 cup fresh lemon juice
2 garlic cloves, chopped
1 1/2 tablespoons moroccan seasoning
12 chicken tenderloins (approx 500g)
3 small carrots, peeled into ribbons
300g green beans, halved lengthways
80g baby rocket
Coconut oil
Method:
Drain and rinse chickpeas thoroughly. Place chickpeas, 1/3 cup of the lemon juice and chopped garlic in a food processor. Blend until mixture is almost smooth. Add 1/4 cup water gradually, until dip is smooth.
Peel carrots into ribbons and set a side.
Sprinkle seasoning onto both sides of chicken. Coat a large grill pan with coconut oil and set over high heat. Grill chicken. Cook for 5-7 minutes, or until cooked through. In the last 2 minutes add ribbon carrots to pan.
Meanwhile, bring a medium saucepan of water to the boil with steamer on top. Cook green beans for 1 minute or until tender. Take off saucepan and refresh beans in cold water and drain.
Place carrots, beans and rocket in a large bowl. Add remaining lemon juice and toss lightly.
Serve chicken with grilled carrot salad and chickpea dip.
Original recipe was from http://www.healthyfoodguide.com.au/recipes/2014/march/moroccan-chicken-chickpea-dip-and-grilled-carrot-salad#sthash.2ZJ8whRu.dpuf. Slight alterations to recipe have been made to make meal healthier.
| | |
| --- | --- |
| Posted on January 1, 2017 at 9:00 PM | |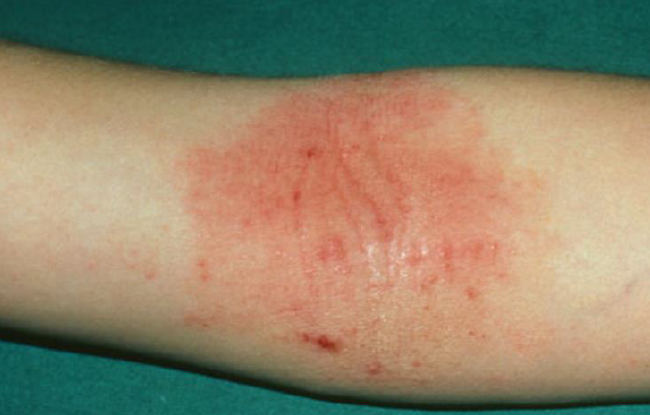 Eczema seems to be a huge topic lately. More and more people seem to be coming out with this irritating skin condition that can occur in people of all ages. Children especially seem to be being diagnosed with the condition, and we are seeing it more and more in clinic. So why is this happening?
Eczema can happen for a number of reasons. The medical industry doesn't fully understand the condition and see people present more when they have allergies as well as suggest it is inherited. They say that the skin of people with this condition is different from everyone else's and doesn't work as well and so then they prescribe the corticosteroids to treat the symptoms but often doesn't cure it or can at
times even make the condition flare up with a vengence.
Naturopathically we see things a little different. Yes eczema definitely can be inherited, caused by allergies but saying the skins different we don't agree with. So why do you ask? When we look at any kind of skin condition we don't just see the symptoms that are coming out on the skin. We look deeper and looking for what is going on in the inside both physically and emotionally as well as environmentally and in their lifestyle.
We tend to find that the reason people are displaying eczema in their life is because the body is saying something is not right internally. Generally, a big part of this is to do with your gut microbiome.
Your gut microbiome also known as your good gut bacteria plays a huge role in not just eczema but a lot of skin conditions. Without having the adequate conditions in your intestines things get through to the rest of your body and that's when chaos starts to break loose and your body tries to push the toxins out through your skin. The imbalance can occur from a range of things from being born by C-Section, diet, antibiotic use and more.
Other factors we look at are diet. What are you eating that could cause this? Are you eating pro-inflammatory foods? Could you be allergic to these foods without knowing it? Environmental factors such as what sort of cleaning products or hygiene products do you use? What's on the other side of the bedroom wall where your bed head is? Is your house in a high polluted area or near a mobile phone tower? Emotional factors such as stress, anxiety, depression, grief and so on can all bring out the condition as well.
Therefore, we do spend so long with you in a consultation and ask so many questions because if the cause of the issue is not found you will keep getting the symptoms. And yes, we do help the symptoms topically to start with
but you will find a lot of our treatment will be through various herbs, supplements, diet and lifestyle changes so this way we are treating the cause of why you are experiencing these problems.
Eczema can be treated exceptionally well through natural therapies. If you or anyone you know suffers from this condition or any other skin condition for that matter, make sure you refer them to a Naturopath.
10 Strategies to help relieve eczema:
1. Eat anti-inflammatory foods and reduce pro-inflammatory foods. These are your fresh fruit and vegetables, Omega 3's such as deep sea fish, Turmeric add it to as much food as possible. This will help bring all the inflammation on the skin as well as internally down.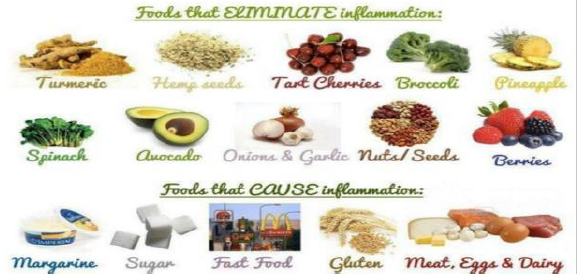 Drink plenty of water. Drinking the correct amount of water each day will ensure your body is flushing out those nasty toxins as well as keeping you hydrated which is especially important for people with eczema.
3. Eat Pre and Pro biotic foods. Prebiotic foods are your fibre foods such as lentils, whole grains/seeds/nuts, oats, as well as onions, garlic and so much more. Your Probiotic foods which will help build up your gut flora again are things like yoghurt, kimchi, Saur Kraut, Kefir, sour dough etc.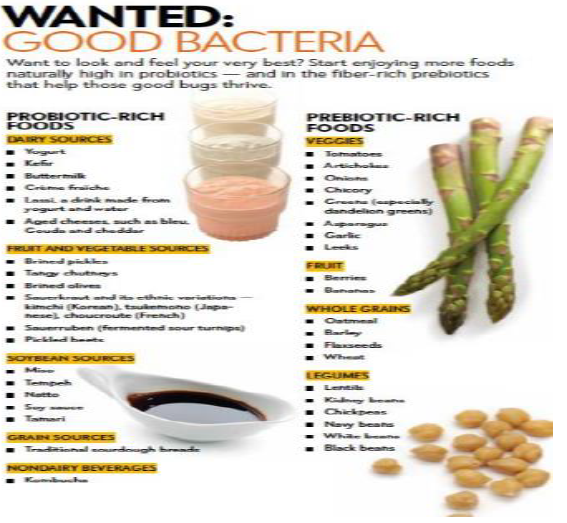 4. Wear loose clothing that isn't a scratchy, itchy material. This goes for bedding as well.
5. Make baths luke warm, limit for 5-10mins only and add the likes of oats to the bath to help soothe the inflamed skin.
6. Chamomile Compresses are great for the inflammation. It not only cools the skin but the medicinal properties of chamomile also helps sooth it as well as being anti-inflammatory and nourishing for the skin.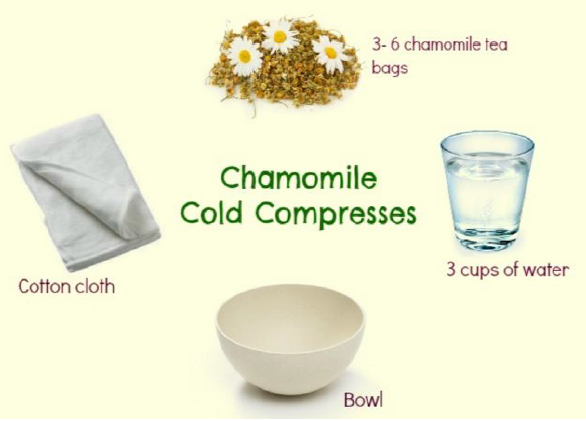 7. Don't use soap. Soap dries out and irritates the skin. If anything use a natural alternative. If your not sure on what to use contact us we can give you access
to a range of items from cleaning products to hygiene products
8. Stay away from allergens. Whether this is food, pollen, animal fur etc.
9. Stress management. Whether its an adult or child stress management is huge. Stress can increase inflammation and also exacerbate the condition. Yoga, meditation, mindfulness, music, it doesn't matter what it is as long as it reduces stress and makes you relaxed and all of these things can also be taught to a child.
10. Most of all see a professional. Whether it is a GP, Naturopath, Homeopath it doesn't matter we are hear to help and can get you on the right path.
Heather Lavery
Naturopath/Nutritionist/Herbalist
Insight Natural Wellness
www.insightnaturalwellness.com
www.facebook.com/insightnaturalwellness
| | |
| --- | --- |
| Posted on August 14, 2016 at 7:05 PM | |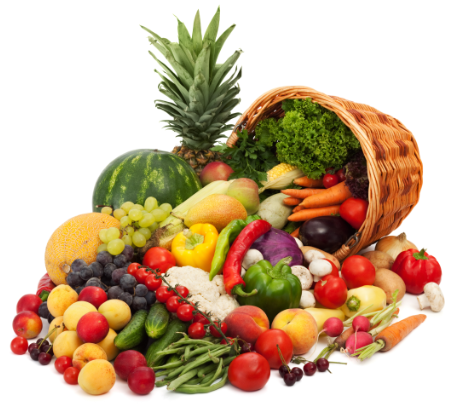 Easy things you can do to help you stay healthy this winter
Eat lots of fresh, vitamin rich veggies and fruit! These are packed with immune boosting nutrients and phytochemicals!
Eat vitamin C rich foods like kiwi fruits, citrus fruits, broccoli & best of all Brussels sprouts - see mum did have a good reason for making you eat them when you were a kid.
Include lots of foods high in zinc - sunflower, pumpkin seeds and sea foods are some examples.
Keep hydrated! Drink at least two litres of fresh filtered water (at room temperature) or immune boosting herbal teas like lemongrass and ginger.
Best of all, add lots of garlic, onion, ginger and turmeric to your cooking. These foods are natures super foods and include properties such as antimicrobial, anti-inflammatory, anti-bacterial, anti-biotic, anti-fungal, analgesic (pain relief), antiemetic (reduces nausea). How awesome! You might not have any friends (because you stink) but you'll be healthy. To keep the garlic odour down, eat them cooked in your dinner.
Get some exercise and ideally outdoors if you can. We all know that there's lots of benefits to exercising including supporting immunity and if you can do it outside in the sunshine, you'll boost your Vitamin D levels further supporting your immune system.
Heather Lavery
Naturopath/Nutritionist/WHM
www.insightnaturalwellness.com
www.facebook.com/insightnaturalwellness
| | |
| --- | --- |
| Posted on August 14, 2016 at 6:35 PM | |
LIFESTYLE AND METABOLISM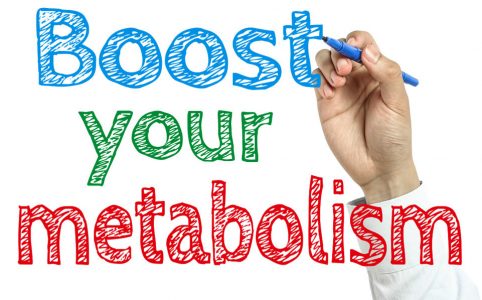 Skipping Meals 
There is a common misconception that skipping meals or dieting is a good idea when trying to lose weight. Nothing could be further from the truth! Missing meals, fasting or cutting out all fat intake can actually encourage the body to store fat, as your metabolism slows down. Eating regularly throughout the day is important. A good quality, substantial breakfast, to break the overnight fast, is fundamental to kick start our metabolism in the morning. Ideally, eat within about 1/2 hour of rising, and regularly through out the day to ensure you're body maintains it's metabolism and doesn't go into starvation mode. Grazing through the day is ideal. Either having your normal meals and including snacks or having regular smaller meals through the day are best. Small, regular meals ensure that you have a constant supply of energy maintaining metabolism and blood sugar levels. Avoid eating late at night or too close to bedtime when you're body is getting ready for rest. Morning and earlier in the day, is when your body needs maximum energy to sustain it and maintain your metabolism. So eat your larger meals early in the day like breakfast and lunch and make them smaller as the day progresses.
Hydration
Drinking water and keeping the body hydrated is an absolute priority in maintaining health and beauty. It's essential for our skin, cells and the elimination of toxins. Aim for between 1.5 to 2 litres per day, increasing that amount when you are exercising or it's hot. When your body is dehydrated, it slows metabolism so keeping up your water intake is paramount.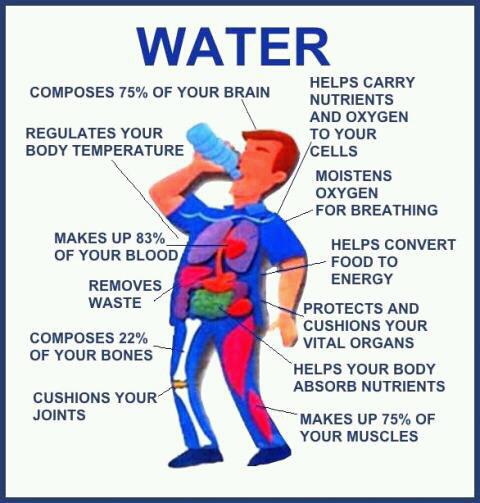 Exercise
There's no escaping it! Without regular, cardiovascular and resistance exercise, optimizing your metabolism is extremely difficult. The benefits of exercise are broad, having a positive impact on body, mind and soul! By increasing your cardiovascular fitness and building muscle, you'll boost your metabolism. The more intensely you train, the more you'll increase your metabolism. However, going for a brisk walk will still make a difference but if you're serious about giving your metabolism a swift kick start, regular intense training session is ideal. Increase gradually if your just starting out. Walk briskly for 20-30 minutes a day and as your fitness increases, increase the length and intensity of your training aiming for about 45 minutes at least 4-5 times a week. Varied training like boxing, weight training and intense dancing are great to push yourself and get maximum benefits. Train as hard as you can for as long as you can, as your increased metabolism can last for several hours after your training session. Interval training is a great way of pushing yourself to your maximum intensity. Running on a treadmill or at an oval are ideal. Warm up by walking, building up to a light jog for a few minutes, then run as fast as you can for a couple of minutes, then go back to a light jog or brisk walk for a couple of minutes to recover and repeat. It doesnt matter what your fitness level is, the main thing is that you get yourself moving and fitness will soon come. Dont give up.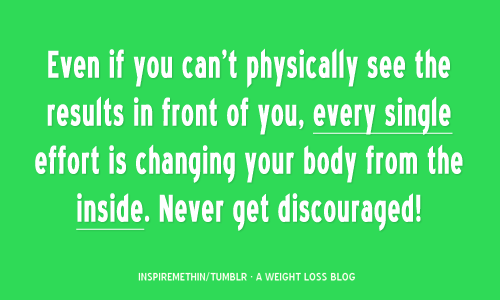 If you would like more information or a detailed plan for you contact us today on 03 5979 8807.
Heather Lavery
Naturopath/Nutritionist/Herbalist
Insight Natural Wellness
www.insightnaturalwellness
www.facebook.com/insightnaturalwellness
| | |
| --- | --- |
| Posted on July 14, 2016 at 5:50 PM | |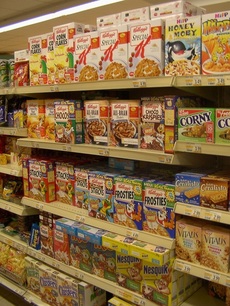 If you've been walking around the supermarket lately wondering how some products received the Health Star Ratings they did, you wouldn't be alone!
While shopping on the weekend I noticed something that I thought was a bit odd. The Sultana Bran Bud Cereal has a Health Star Rating of 4.5 out of 5 stars. ​
I presumed, given the very high rating, that this must be some seriously super healthy cereal (as you would expect from a food given 4.5 stars), but not so!
Here's what I found:
The ingredients of Kellogg's Sultana Bran Bud Cereal are as follows:
Wheat bran (29%), wheat flour, sultana filling (20%)(sultanas [10%], invert sugar syrup, humectant [glycerol], flavour), sugar, Hi-Maize™ corn starch, colour (caramel I, 160a), salt, rosemary extract, vitamins (vitamin E [soy], niacin, vitamin B6, riboflavin, thiamin, folate), skim milk powder, minerals (iron, zinc oxide).
​​
And the Nutitional Panel looks like this: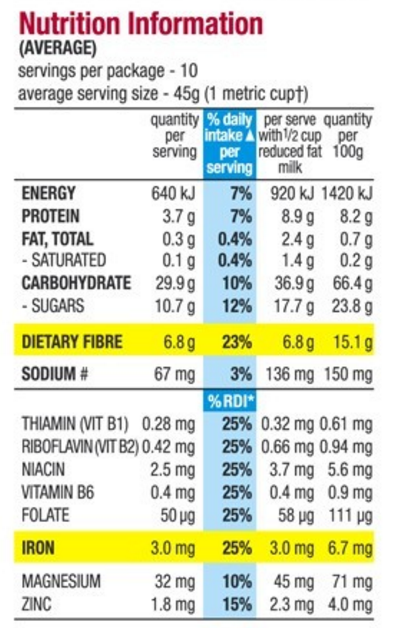 Firstly, let me say that the serving sizes of most breakfast cereals are quite misleading. 1 cup of this cereal is not really very much at all! Most kids let alone adults would easily eat 2 cups worth, so you can't really read much into the amounts under the 'Quantity per Serving' column. I generally always read my labels according to the 'per 100g' column - that way it's a level playing field when doing comparisons and it allows you to see easily what percentage of a product that nutrient makes up.
So for this particular product, sugar makes up around 24% of the product. Not much of that sugar content is due to the dried fruit as you'll notice on the ingredients that only 20% of the product is the sultana filling, (which may sound ok until you realise that only 10% of that 20% is actually sultanas, the rest of the sultana filling is made up of sugars etc. 10% of 20% is only 2%!)
So if a someone has just 1 cupful of this cereal in the morning, they will be getting 10.7g of sugar (that's over 2.5 teaspoons worth), but if you eat serving sizes you'll be heading off  with about 20g (5 teaspoons) of sugar in your bellies and brains.
So how is it that a product that is so high in sugar (which we know to be so damaging) can get such a high Health Star Rating?
In a very simplistic explanation, foods under the Health Star Rating are given baseline negative points based on the amount of saturated fat, total sugars, sodium and energy in the product. They then receive positive points to counteract that based on the protein, fibre, fruit and vegetables content. The total point score gets converted into a Health Star Rating.
So I can only assume (for it's beyond me how this system works after seeing many poor examples!), that this product was given positive points for it's sultana content !!, it's fibre content, and for some of the nutrients that have been added in to it. That's not enough to counteract the negatives in my eyes......
Here's a few other examples of how the system is failing
A plain Greek Yoghurt gets 1.5 stars while Beer Battered Chips get 4 stars! Doesn't make a whole lot of sense!
Coconut Oil receives 1 star while Jaffas receive 3 stars.
Woolworths Select Straight Cut Chips get FIVE stars! What the HELL!!!!
Oh - and did I mention that the system is voluntary! And that it really only applies to packaged, processed foods, not all the lovely fresh fruits and vegetables!
There are many other flaws to the system and how it rates foods, but my biggest concern is that once people see a high Health Star Rating, that they will no longer feel the need to check the label. They will trust the system, without realising that the system can't always be trusted.
So next time you're doing your shopping, just remember that fresh is best! Ditch as much of the processed stuff as you can, and load your trolley with whole foods, that aren't processed, then you won't have the headaches of having to label read all the time!
And.... when you do buy something packaged/processed - DON'T trust the Health Star Rating!! Look at the ingredients and the nutritional panel for yourself and make your own educated decision.
Heather Lavery
Naturopath/Nutritionist/Herbalist
Insight Natural Wellness
www.insightnaturalwellness
www.facebook.com/insightnaturalwellness
/